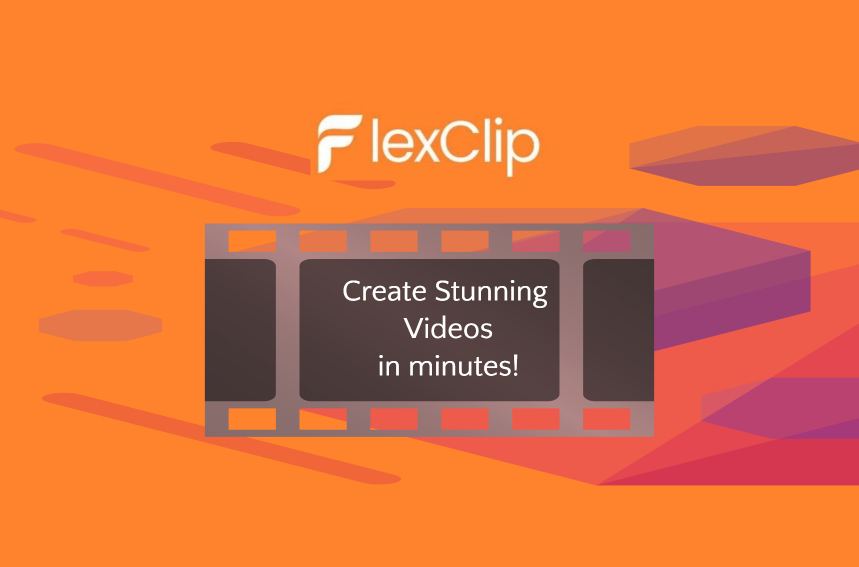 Deal Categories: All Deals and Hot Deals.
Create Stunning Videos with Customizable Templates within few minutes!
Make your video more engaging with animated texts, cool widgets, dynamic overlays, and intros and outros using FlexClip.
The library contains a wealth of royalty-free videos, music, photos from over 1,000,000+ stock assets.
It makes it super easy to get going and be creative with FlexClip.
You'll find more than 1,000 exquisitely-designed templates for marketing, business, festivals, special events, and social media.
The easy-to-use video editor allows you to effortlessly cut, trim, convert, combine, speed up or slow down video clips.
Quickly upload and edit your videos and photos
Templates covering business and lifestyle, perfect for YouTube, Facebook, Instagram, etc.
Level up your video with text animations, overlays, intros/ outros, and millions of elements.
Best for: Professionals looking for an all-in-one web tool for making videos, movies and slideshows in minutes
Trusted by 100's of users worldwide.
Get it before the deal expires!
Other key features of FlexClip:
No need to download and install any additional software.
Storyboard + Timeline Mode, for both beginners and professionals.
 Possibility to manage everything with the drag and drop of the mouse.
 Support all the most popular formats, such as MOV, WEBM, M4V, MP4, AAC, FLAC, M4A, MP3, etc.
Highly precise cutting, splitting the video.
Zoom, rotate photos and video clips.
Option to record your own voice-over.
Option to record the screen and webcam.
Exports based on the most common proportions, such as 16:9, 9:16, 1:1, 4:5, 21:9 format.
High quality video creation, including 480p, 720p and 1080p.
FlexClip is perfect for:
Educators need to record and make education videos to connect with students, parents, and faculty.
Companies that want to create product demos or business videos without download anything.
Individuals that want to make home movies for special moments like Birthdays, weddings, Christmas, etc.
Influencers want to be able to make videos for their YouTube channels.
Organizations that need to display schedules with slideshows.
Marketing agencies to create viral marketing videos.
What you get in this deal