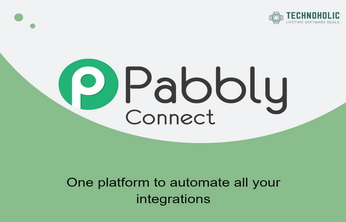 Deal Categories: All Deals and Hot Deals.
Visit Deal!
With Pabbly Connect, you can create automated workflows and transfer the data between your favorite apps and services without any manual efforts.It takes less than 5minutes to configure Pabbly Connect. Just 3 simple steps and you're good to go. No installation required!
Select and authorize the apps you want to sync with each other.
Tweak your sync by adding filters, actions and field mappings.
Set it and forget it, Pabbly Connect will take over from here. Enjoy your newfound free time! Start syncing
Pabbly Connect is a powerful automation platform with 500+ automation video tutorials
We are the only platform that does not charge you for triggers and internal tasks.e.
It is the best Zapier alternative.
Pabbly Connect integrate with 600+ Applications .Pabbly Connect supports all the popular apps for CRM, Marketing, E-Commerce, Helpdesk, Payments, Web forms, Collaboration and much more…
What you get in this Lifetime Deal
Standard = 3000 Tasks / month

No limitation on features!!

Unlimited Workflows
Instant Webhooks
Multi-step Calls
Unlimited Premium Apps
Formatters
Filters
Path Routers
Scheduling & Delaying
Email Parser and Data Forwarder
5 Minutes Interval

Read the comparison with Zapier here!